an, für und über das Abegg Trio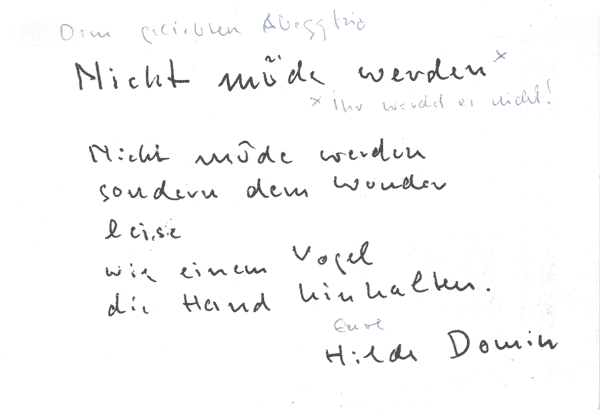 Hilde Domin
---
Raleigh, 9.9.2007
Thank you!
I've been writing about music for 30 years – almost as long as you've been performing together, but I've rarely experienced anything like your visit, so I am, atypically, surrendered at a loss for words. We have heard many fine performances by many great artists and ensembles, and we've been honored to know some of them personally, too, but I think nothing – nothing –has held a candle to this weekend of concerts that you have given us. It's not just the music. It's not just the artistry. It's the totality of the experience that will I suspect remain among the most memorable musical events of our lives.
We are so overwhelmed and hope you will accept some small tokens of our personal esteem for you as artists and as people.
For all you have done and for your many kindnesses and for your friendships Nancy and I thank you from the bottom of our hearts. I know that this weekend with Beethoven and with you will sustain us until we meet again.
Stay well – keep playing!
With heartfelt gratitude and thanks
John & Nancy Lambert
---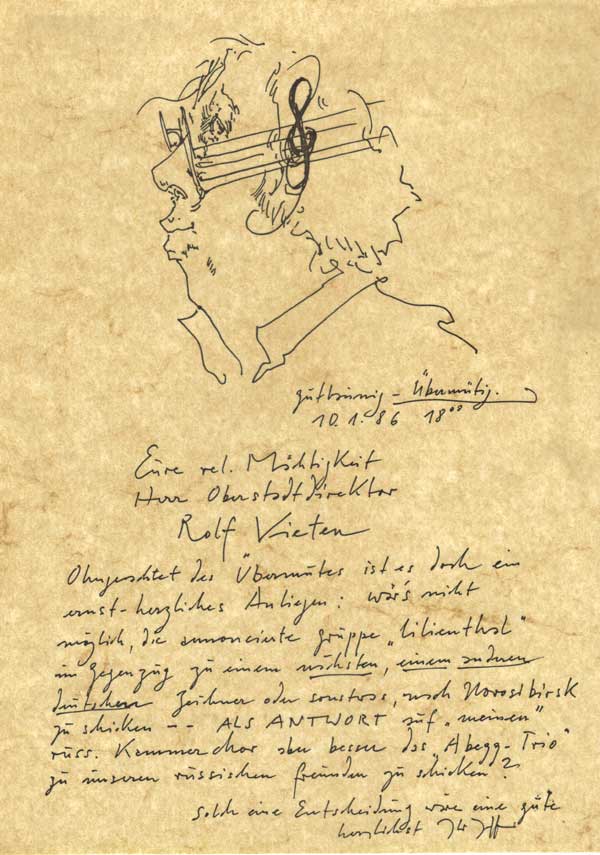 Horst Janssen